Sal-Fest home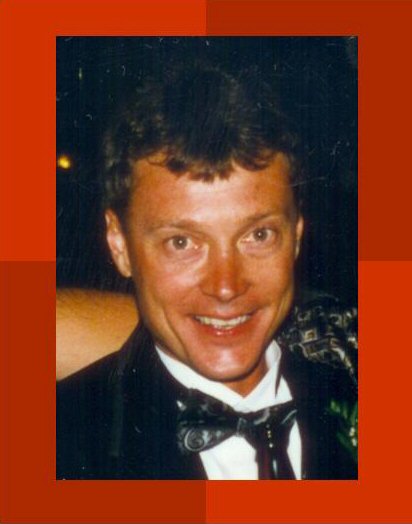 Steven "Sal" Staruk, a fun-loving, family-oriented, warm, and optimistic young man, died unexpectedly shortly before Christmas of 2004. Although Sal had been plagued for several years by a non-cancerous tumor lodged in his spinal column, he had withstood two surgeries, immeasurable pain, and countless hours of physical therapy, all in an attempt to lead a "normal" life. Unable to work at his carpentry trade for the past several years and confined to a wheelchair for the past year, Sal never gave up his optimism and good humor, never gave up the hope that he would walk again, and spent his days gladly caring for his family.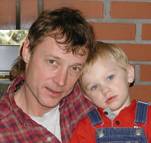 It was not unusual to see Sal at the supermarket shopping for his family's groceries, wheeling himself around with his young son on his lap; or sitting in his wheelchair hunting for deer in the woods he loved, rifle laid across his lap; or wheeling around "the compound" of the house in which he was raised, helping his widowed mother with the many tasks she could not accomplish alone.
His indomitable spirit, his ever-present impish grin, his effervescent spirit, and his always-optimistic attitude astonished even those closest to him.

Sal and Darlene met when he was 16 and she 14. They were a couple as long as any of us can remember, and their wedding was one of our family's happiest occasions. They have a beautiful daughter, Cassena, who is now 16, and a wonderful son, Steven, Jr., who recently turned six. It was only eight months ago that Sal and Darlene bought their first home, an adorable cottage in Worcester with attractive landscaping and flowers, which Sal tended to with pride. His lack of mobility did not hinder him from climbing up onto his riding lawnmower and traversing the hilly backyard to trim the lawn so his son could play.

Sal worked for over 17 years for his brother's general contracting firm, Staruk, Inc., and later started his own carpentry business, which he ran until being diagnosed with the spinal tumor. He did not have life insurance - who at 30-something thinks that life insurance could so quickly become unattainable? Since Sal had been unable to generate a steady income for many years, the family's resources were strained by his medical expenses, co-pays, deductibles, and prescription medicines. Darlene works as an Occupational Therapist, but it is a challenge to now be the sole provider and to manage the household alone without her husband and best friend.
And so, Sal's family and friends have decided to have a grand party to honor this man they all call their friend, to celebrate his life, to thank him for the love and happiness that he brought into their lives, and to raise money which will be divided between a trust for his children and a donation to cancer research. (Because Sal's tumor had recently been re-diagnosed as cancerous, and because his sister and niece are recent cancer survivors, we have chosen the local "Walk to Cure Cancer" trust which directly supports the UMass Cancer Research Center in Worcester.)
This event will be held on Saturday, April 23, 2005 at Maironis Park in Shrewsbury, beginning at 7:00 p.m. Entertainment will be provided by Living in the Past, the "Ultimate Jethro Tull Tribute Band," and Spread Eagle, "New England's BEST Eagles Tribute Band." Anyone who even remotely knew Sal would know there could be no greater tribute to him, as Sal was the ultimate rock fan, and was above all the greatest fan of his friend's Jethro Tull tribute band. Sal will undoubtedly be with us in spirit on this night.
Please consider making a donation in Sal's honor. You will be blessed in more ways than can be counted. Thank you from the bottom of our hearts.
Y
The Committee promoting this event is made up entirely of volunteers who count themselves lucky to have been part of Sal's life. We dedicate ourselves to helping to raise some money for Sal's children and for Cancer Research. But above all else, we dedicate ourselves to Sal's memory and vow to always honor and remember our friend, who brought happiness and light to our lives.
We hope this brochure has given you a flavor of the man for whom this tribute and fund-raiser is being planned. If you have any questions, please do not hesitate to contact us via email, regular mail, or by telephone.
Tickets to this event are on sale now. The admission price is $25 in advance, and $35 at the door (although we don't expect many door tickets to be available!) The committee member contacting you can provide you with tickets, or please get in touch with us.
If making a donation of any kind, Please be sure to provide us with the following information:
| | |
| --- | --- |
| Name: _____________________________ | Company: ___________________________ |
| Address: _____________________________ | City, ST, Zip: ___________________________ |
| Telephone: ( ____ ) ________________ | |
Please feel free to contact us
Via email: SalFest@Staruks.net
Via regular mail: Janet Lee (Sal's sister)
18 Wachusett Drive; Sutton, MA 01590
Or by phone: Bette Staruk (Sal's sister-in-law)
508.757.3336